Steven Lebetkin, Composer
Steven Lebetkin is a classically-trained composer with a gift of melody for commercial music, songs, and orchestral works.
Learn More
Perpetuum Immobile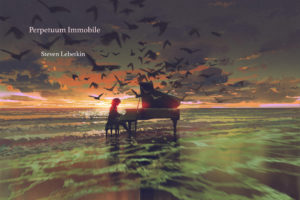 Hello friends,
I'm excited to announce the forthcoming release of my new album, Perpetuum Immobile.
I will be sharing a lot more about this in the coming weeks and months, so please follow along as this journey unfolds.
If you would like to hear a sample of what I've been working on, have a listen below: