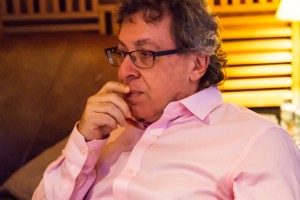 Steven Lebetkin is available for professional composer coaching and special projects that composers may need assistance with. Coachings can be via Skype. Review of scores, particularly Sibelius can be done from any location.
This is geared towards advanced composers, in any genre, whether you are in film, TV, jazz, commercial songs, or classical music. I will help you refine and advance your compositional skills.
The art of composition has not been codified and many techniques from Haydn through Bartok and Britten are not formally available from composers at universities.
Steven Lebetkin is a music descendant of a long line of composers that date back to Ernst Krenek to Karol Rathaus to Leo Kraft, Sol Berkowitz and Gabriel Fontrier. He has learned about and has taught the techniques passed down to him.
Fees are highly customizable.
Please make contact through this website's contact form page.