Composition Online
Live and Online – Pioneer of the Mini-Master class for composers on a low cost subscription basis.
Consulting and Instruction For Composers From Early Stage To The Most Advanced Professionals.
Continuing Professional Education For Composers
Closed group · 148 members
This group advocates continuing professional education for composers. There are more composers in the world than ever before. Professionals in all wal…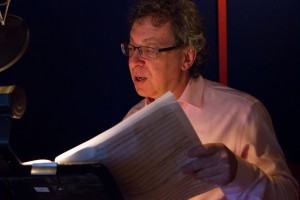 About 100 years ago, Nadia Boulanger joined The American School at Fountainebleau (1921-1935) to teach already degreed composers advanced composition techniques. Aaron Copland attended early on, followed by hundreds of others, many from America. Boulanger's school and teaching changed the face of music throughout the world.
Today, there is no such school, group, or opportunity for advanced compositional study. For a variety of reasons, there are more composers in the world than ever before. The need is greater than ever, and to address the same needs of talented composers that drove so many to Europe to study with Boulanger.
I am the founder of this facebook group. This is an advocacy group for continuing professional education for composers. It is my hope that this group is just the beginning of getting the message out, and shore up the talent and bring value and joy to the world through great music.
Professionals in all walks of life and at any level proudly continue their advanced studies; many states even mandate this in order to maintain the privilege of licensure in professional fields. Degreed composers should be proud to advance their knowledge and craft as would any other professional. Many composers in the USA graduate with the false impression that their work and study is complete; they are wrong. I hope to do my part to bring about change, and to help composers that thrive on learning and improving their art and craft.
Click here to learn more about advanced composition lessons and consulting services.
"Steven Lebetkin represents the continuation of a very distinctive and important strand of Central European composition. More importantly, as his Youtube videos attest, he is the consummate communicator. I have personally asked Mr. Lebetkin for advice on various issues of composition, harmony and structure, and it would be our wish and eventual intention to offer the possibility of a master class in Vienna." Senior researcher and university official Universität für Musik und darstellendeKunst Wien (Vienna's University of Music and Performing Arts)