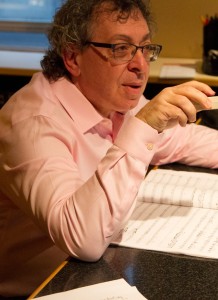 Music is love. Music stimulates the brain in the same way as we feel love for others. The human experience is that wonderful feeling of love when great music comes into our brains. It enables us to feel connection with others that also feel love through the joy of listening and knowing that others feel the same way. Music brings us to a better place.
Known and admired in classical music circles for his innovative, captivating, compelling classical compositions and a sought after collaborator for commercial songs, jazz and scoring, Steven Lebetkin has developed an innovative and compelling approach to music composition. Now with his music on the verge of reaching a broader market, his consistent voice embraces an accessible style, whether in the form of commercial songs, symphonic, jazz, or more serious works.
Follow the links below to Steve Lebetkin's Sound Cloud and You Tube pages, where you'll find a small selection of his musical compositions.