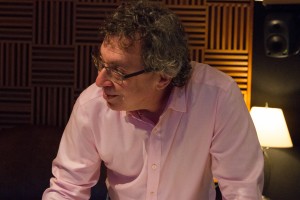 What makes great music great?
No one has dared to step into Leonard Bernstein's shoes to bring the joy of Western music through the eyes of a composer…until now. In his now famous Harvard Norton Lectures (1973) titled "The Unanswered Question" Leonard Bernstein communicated his ideas of the universality of musical language. The great achievement of the lectures is that through their breadth they make complex musical concepts accessible to a general audience.
Steven Lebetkin wants to bring a 21st century sensibility to the discussion with a new, electrifying lecture series that tells the story of why music speaks to us, getting to the mystery, magic, and heart of how we are hard wired for song.
Bernstein's enthusiasm for explaining what makes music tick and why it affects us led a generation to appreciate music in a way they had never dreamed they could. Steven Lebetkin has taken on Bernstein's life mission and adopted it as his own. Lebetkin seeks to fill that gap left by his loss. "What Makes Great Music Great" is the starting point of Lebetkin's mission to educate and invigorate a new generation by letting them in on the secret of great musical composition.
"Lebetkin cares deeply about helping the non-musician listener of music connect and understand…Is it surprising in a culture like ours where [music]is so central that [an appreciation of]…. music is waning? Lebetkin intends to change this and blessed with an incredible musical gift he just might." — Irwin Kula, The Wisdom Daily